Internet
Subscriber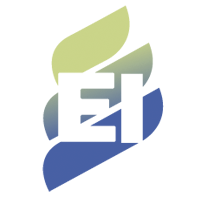 ---
Energy Insight offers a cost-effective internet subscription based energy information and reporting service, that provides customers with online information on energy usage. Hosted at www.myenergybill.co.za the eiEnterprise software suite from Energy Insight is an enterprise-class Energy Management Reporting and Billing solution which provides a complete solution from meter reading to the billing process, regular reporting, critical site monitoring and alarming. Energy Managers, Plant Managers, Property owners and Facility Managers can focus on their core business, while we provide you with accurate energy management information and other value added services.
Services offered:
Energy Trend Analysis
Energy Reporting (Flexible interactive reports – support for graphics and data)
Utility Bill verification (Support of Flat Rate to complex Time-of-use tariffs)
Tariff Analysis and comparison
Cost Allocation and Billing Services (Business Units, processes, buildings & tenant billing)
Track energy consumption with energy forecasting (User friendly Dashboard) – Avoid Penalties
Critical Site monitoring and alarming
Features:
Subscription based service
User friendly and easy to use
Minimum Capital outlay
Fully web based solution
Secure Logon
Energy Conservation and Higher Electricity Tariffs:
Energy
Audits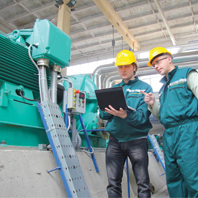 ---
Energy Insight undertakes energy audits and energy management consulting to identify and assess energy cost savings opportunities. Industrial and commercial customers see the greatest benefit from the energy audit and management process due to the general nature of their electrical demand.
The energy audit process involves a number of steps:
Site visit. The site is visited numerous times during the energy audit process, in order to gather the required information and data.
Load counting and measurement. The various substantive loads are identified, and measured or estimated depending on the requirements.
Energy analysis. An energy usage and efficiency study is performed, in order to identify potential energy wastage and inefficiency.
Demand analysis. Where peak demand is of concern, process analysis is performed to identify various peak-shaving opportunities.
Power Quality and Power Factor analysis. Power quality measurements may be made where potential symptoms of poor quality are identified. A power factor analysis is also performed, to determine the applicability and viability of power factor correction.
Cost Analysis. A tariff analysis may be required in order to identify any opportunities for cost-savings based on a possible tariff restructuring, as well as the financial benefits of power quality and power factor correction.
Reporting and proposal. A full and comprehensive report is presented to the client, containing information gathered from the entire energy audit process, as well as recommendations and proposals for rectification where necessary, including costs and economic analyses.
Support & value add
Services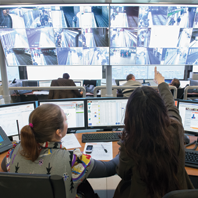 ---
Energy Insight provides value-added energy services to customers that are metered, whether their energy and utility consumption data is stored in a local customer database or a remote host database at Energy Insight's data center.
These services include:
Bill Verification: To calculate / verify the customer's electricity and utility bill. This service module is capable of handling standard tariffs and special pricing agreements.
Accounting and Internal Billing: To perform cost allocation and internal billing for each business unit in the customer's organisation or tenant billing for commercial properties.
Benchmarking: To enable the customer's energy/utility manager to set and track targets/benchmarks (e.g. kWh/ton). This service module can be used to monitor whether the targets/benchmarks are reached or not.
Reporting: Used compiling daily and monthly reports to assist management to identify, track and manage energy and utility management initiatives. Multi-level reporting is required to ensure that only relevant information is delivered to senior management, middle management with specific responsibility for energy/utility, departmental managers and staff.
Analysing: Engineers and energy managers will use this service module to better understand and improve the day-to-day operations of the plant/facility, and to perform tariff comparisons.
Critical Site Monitoring/Controlling: To calculate and set control parameters via field telemetry devices, provide critical alarming to facility managers.
Internet Based Meter Reading Services: To grant Internet access to the client's energy data and information from a host database, including online billing and energy reporting services.
Power quality
Audits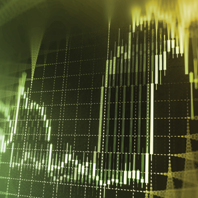 ---
Energy Insight provides customised power quality auditing and monitoring services for all industry types. A power quality audit can quickly identify any potential issues and risk before downtime affects a facility's performance and bottom line. Power quality issues are becoming more prevalent today and the need for an audit is justified because all machines are designed to work on clean power without disturbances.
Energy Insight's proactive approach to power quality auditing assists clients in solving many common power problems by identifying reliability concerns and issues using the latest power quality analysers and thermal imaging equipment.
Services include:
Site survey
Power quality monitoring & auditing
Analysing measurement results
Solving power quality problems
Energy Insight can capture and record power quality problems such as:
Voltage sags / Swells
Harmonics (Vthd & Ithd)
Transients
Frequency variation
Electrical line noise
Inrush
Flicker
Poor P.F
Unbalance
Green building consulting &
Accreditation
---
Energy Insight has Certified Energy Managers (CEM) and Greenstar Accredited Professionals amongst its Electrical and Mechanical Engineers and international experience in sustainable best practice (Code for Sustainable Homes, BREEAM, LEED). This, in combination with vast experience in metering and telemetry, puts Energy Insight in the best position to provide consulting services to clients wishing to be registered and accredited with the Green Building Council of South Africa (GBCSA).
Services Include:
Green Building Consulting
GreenStar Accreditation
Deplvelopment of Green Building Strategies and
Sustainable Best Practice
Support and Maintenance Services
Periodic Reporting and Analysis