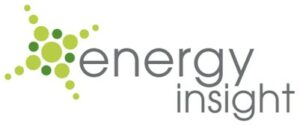 Notification of a Security Compromise
 We regret to inform you that we have experienced a data breach that may have compromised some of your personal information. We take this incident very seriously and we are doing everything we can to investigate and resolve it as soon as possible.
What happened?
On 13 August 2023, a malicious threat actor, known as Bitlocker, accessed our servers and obtained data which include personal information. The threat actor published the encrypted information to the dark web on 30 August 2023 and updated it on 18 September 2023.  The encrypted information was uploaded on a mirror site, which was down and only came online recently. Such information may have been accessed or acquired by unauthorised persons.
What information was involved?
 The personal information that may have been accessed or acquired by the unauthorized person includes lists of personal data categories, such as name, email address, phone number and identity numbers. Further detail of the personal that may have been affected by the incident is unknown at this stage and is subject to a more detailed investigation that is currently underway.
What are we doing?
 As soon as we became aware of the attack, we immediately took the following steps to contain it and prevent further harm:
Work with our legal advisors to ensure that we remain compliant with all obligations under law, including, our obligations under the POPIA;
Notified the relevant regulators, including the Information Regulator (South Africa);
Have done restores on identified servers in order to restore normal operation;
Have completed vulnerability scanning on recovered systems to ensure recovered systems are fully patched and have no vulnerabilities;
Have deployed Managed AV +EDR products to track any possible malicious activity;
What can you do?
We recommend that you take the following precautions to protect yourself from any potential harm or misuse of your personal information:
Monitor your accounts and online presence for any suspicious or unauthorized activity and report it immediately to your service provider.
Change your passwords and security questions for any online accounts that may have been affected by the data breach.
Be alert for any phishing emails or phone calls that may ask you for your personal or financial information or direct you to a fraudulent website. Do not click on any links or attachments or provide any information unless you are sure of the sender's identity and legitimacy.
Check your credit reports regularly for any errors or inquiries that you did not initiate.
Consider placing a fraud alert or a credit freeze on your credit reports to prevent identity thieves from opening new accounts in your name.
If you have any questions or concerns about this incident or how we handle your personal information, please do not hesitate to contact us at privacy@energyinsight.co.za.
Donald McKechnie
Business Unit Head
Energy Insight (Pty) Ltd